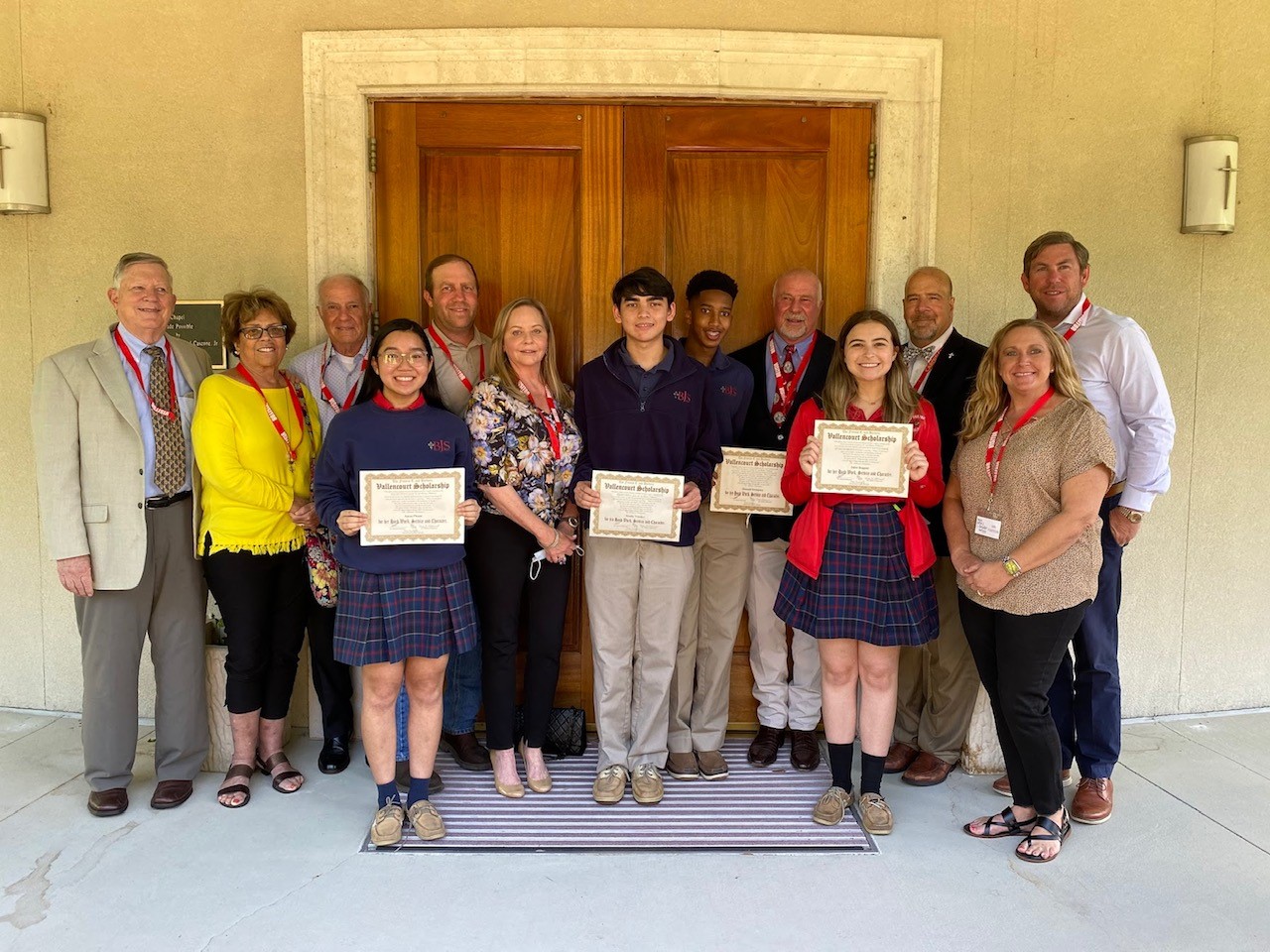 In 1945, after returning home from the war, Francis "Val" Vallencourt borrowed money from a family member and started what is now known as Vallencourt Construction Company. Val and his wife, Barbara, worked hard. They combined their work ethic and can-do attitude with determination, grit, and enthusiasm. Despite their inexperience, they found success and began a company that today employs more than 300 workers.
Their work ethic and values are shared by two more generations of Vallencourts who sit on the board of Vallencourt Construction in Green Cove Springs. Their son said, "We knew they were special, and we knew their work ethic was the means God used to bless them and all of us."
As an extension of their personal friendship with Bishop John J. Snyder, and because they valued the school's Christian values and strong morals, the Vallencourt Family generously created a scholarship for students at Bishop John J. Snyder High School. Endowed at the Catholic Foundation, the Francis E. and Barbara Vallencourt Scholarship benefits four Snyder students annually. The scholarship rewards and highlights hard work. As their son said, "the virtue of hard work is its own reward. We must not lose sight of this simple idea."
The scholarship is the family's way of honoring their mother and father. Although Val and Barbara Vallencourt are gone, the influence of the greatest generation is seen through the Vallencourt family's faith, commitment to hard work, resilience, and a culture of giving. Their legacy will continue to thrive in the many Snyder students who have benefitted from their generosity.